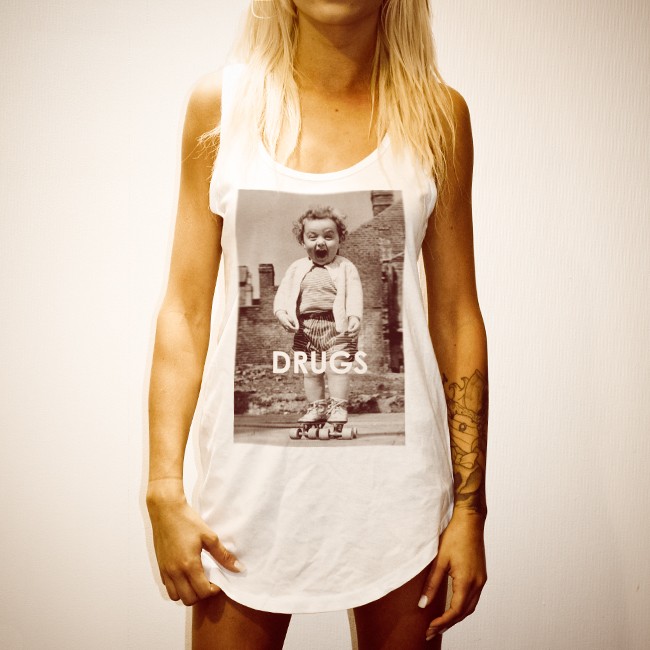 DRUGS WHITE WOMENS SINGLET
[BR-61]
$45.00 AUD
or
Buy Now, Pay Later

4 payments of $11.25 AUDi
LABEL: BELLA ROSE
NAME: DRUGS
PRINT: FULL COLOUR SOFT PRINT
Whats up? Bella Rose here and I must say its been awhile, but here is my new collection of only the coolest basic and prints with again that retro vintage feel.
BELLA ROSE is proud to offer you this 100% Cotton Fashion fit singlet printed with environmentally friendly inks giving you that super soft feel.
Come on ladies lets beat Uncle Recos sales, and show him who is Boss!!
Please note: this print is NOT a dodgy transfer! It is a perfect quality long lasting soft print.
Lots of love and kisses, BELLA ROSE xoxox
Customers
also liked: