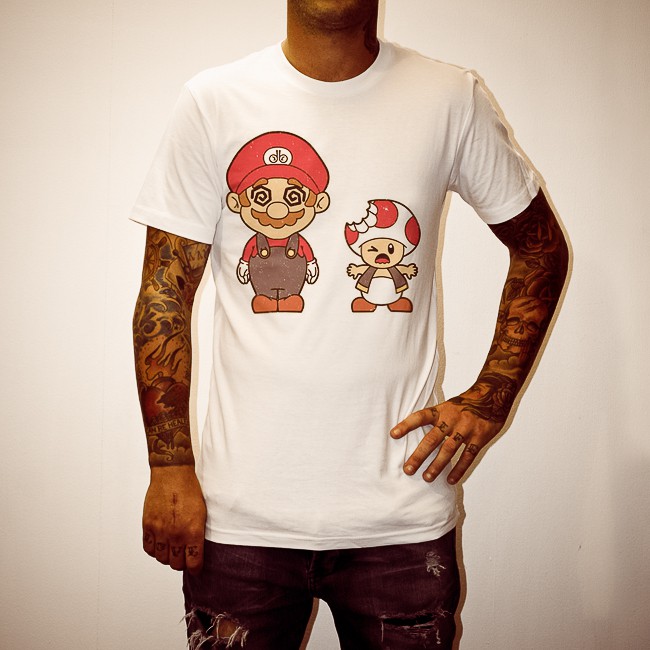 MUSHROOM WHITE TEE
[UR-128]
$45.00 AUD
or
Buy Now, Pay Later

4 payments of $11.25 AUDi
LABEL: UNCLE RECO
NAME: MUSHROOM
PRINT: FULL COLOUR SOFT PRINT
This product is also known as, a vintage t-shirt, vintage tee, retro t-shirt and retro tee, printed to make only the best in Uncle Reco streetwear.
"Uncle Reco has used the best quality found and taken images to customise the most unique retro vintage clothing available in the world today!"
Uncle Reco is proud to offer you this 100% Cotton Fashion fit T-shirt printed with environmentally friendly inks giving you that super soft feel.
Uncle Reco asks you ?"Why pay so bloody much for your T shirt hey...?I will post to your house ..you save money yes.."
Please note: this print is NOT a dodgy transfer! It is a perfect quality long lasting soft print.
Thanking you in advance. All my love, Uncle Reco xo
Customers
also liked: