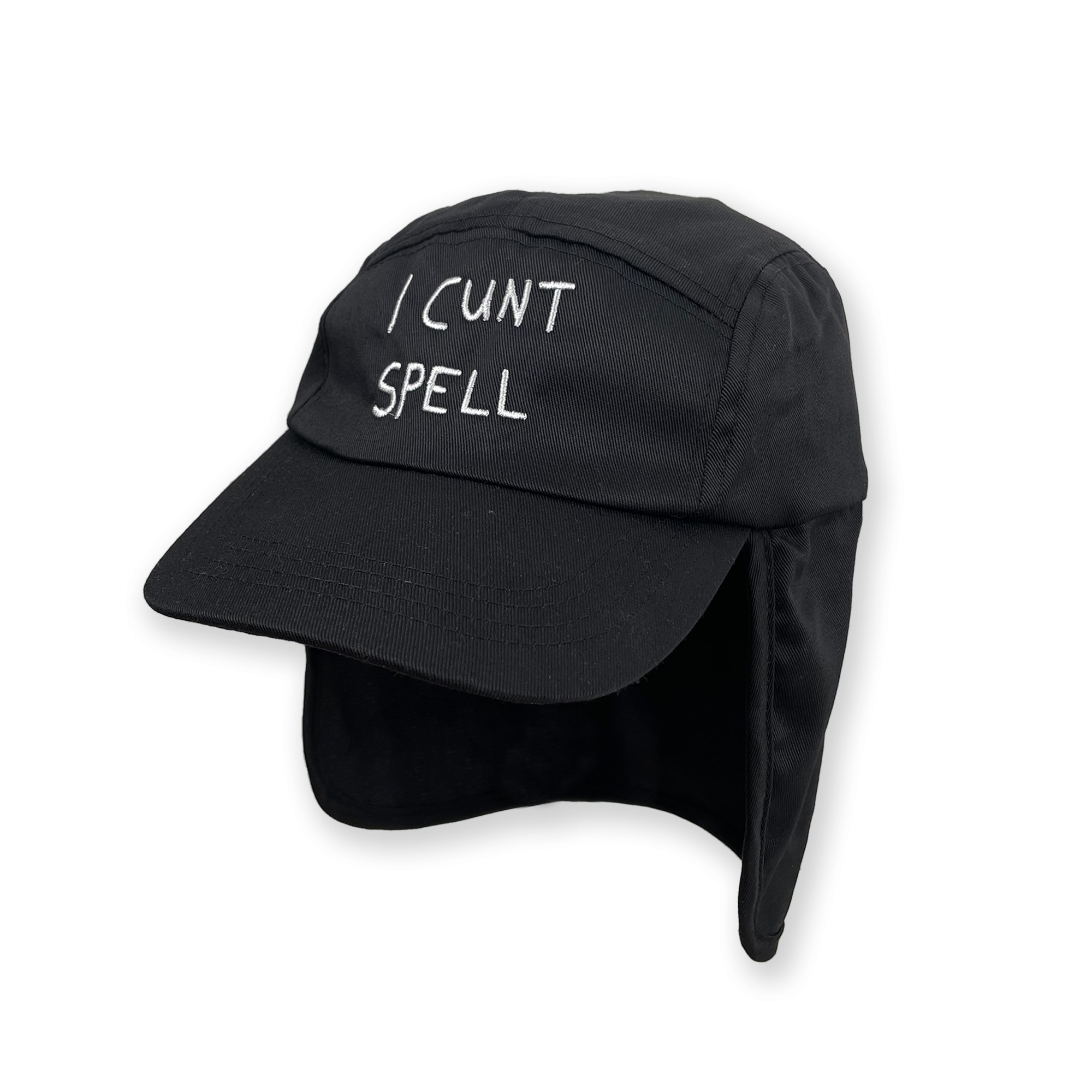 SPELL BLACK LEGIONNAIRES HAT
$

24.95
LABEL: RECO ACCESSORIES
NAME: SPELL
COLOUR: BLACK
Wear this hat on your first date, grandmas house, or local footy game.
Enjoy...
Shipping & Returns
PAYMENT, SHIPPING, RETURNS AND REFUNDS
PAYMENT:
We accept credit card, American Express,PayPal, and Afterpay Payments only.
Payment MUST be made in full before we will start to process any orders. Credit Card Payments will be processed every morning, so please be aware even if you purchase at night it's likely in some cases we wont process the payment until the next morning.
SHIPPING:
Your items will be shipped within 1-6 business days from your purchase date this allows enough time to us to custom print some items and handling delays. However if you wish to recieve your order quicker please select our VIP Front of Queue shipping option in the checkout section which will push your order to the front of the queue and be dispatched in less than 48hours.
Due to Australia post systems on our website some items may be shipped via regular E-Parcel due to your location or item purchased.
International orders will be shipped via E-Parcel unless you select the DHL option in the check-out.
We are not responsible for any international taxes or import duties your order may have when it enters your country from Australia.
POSTAGE:
We use Australia post for all our Uncle Reco online store distribution.
We ship worldwide from our distribution centre in Melbourne Australia.
We have 2 postage options: EXPRESS, AND INTERNATIONAL SHIPPING
We will send your items by your choosen postage option AFTER the 1-6 business days in printing and handling delay. Therefore if you choose and pay for express post you will still end up getting your item before a customer that has just chosen regular post.
If you pay for registered or express post you will have the luxury of a tracking number upon request.
Free Shipping could be available at certain times however we don't offer any free shipping during a sale period.
RETURNS AND EXCHANGES:
We accept returns however the customer needs pay for postage back to us and then again back to them, please email us your order details before sending anything back to us so we can check stock levels of sizes or designs that you are swapping it for.
If an item is wrong by our error then please email us at sales@unclereco.com and a customer services representative will help you get your correct item sorted.
To check our size charts please see here: http://www.unclereco.com/sizes.html
If an item is wrong or damaged on our error we will pay for your postage back to us and replace the item for you at no further costs.
If you require an exchange, you have 14 days to contact us via email to organise an exchange, and 30 days to have to product/s returned to us from the recieved product date.
If you have not received your item/s within 30 days, please contact us immediately. Orders can not be reshipped or refunded if we have not been contacted within the first 45 days since the purchase date, due to Australia Post's tracking numbers expiring.
If your parcel is returned to sender by Australia Post for an incorrect address or after failing to be collected from the post office, we will email you notifying you of this. You will also be asked to pay for the shipping again when your item is re-sent to you. If you do not reply to this email within 14 days, you will forfeit the order.
REFUNDS:
Sorry unfortunately we are a small business and DO NOT DO REFUNDS for incorrect sizes or wrong products ordered, however we do offer exchanges. For size changes and products swaps, postage must be covered both ways by the customer.
We DO NOT offer exchanges or refunds if the product you ordered is out of stock or was a clearance item / lucky dip. We also DO NOT offer exchanges or refunds on womens swimwear if the hygiene patch has been removed.
We are very sorry for any inconvenience this has caused you.
If you have any further questions please feel free to email us: sales@unclereco.com
We hope to get an order from you soon
Love
Uncle Reco xx
And While You're at It,
These Might Go Perfectly as Well